Power washing Old Man Winter off and bringing on spring.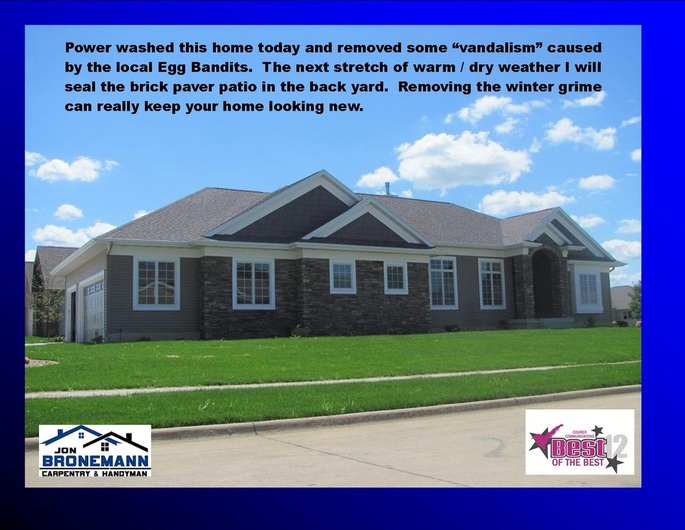 Faucet replacement.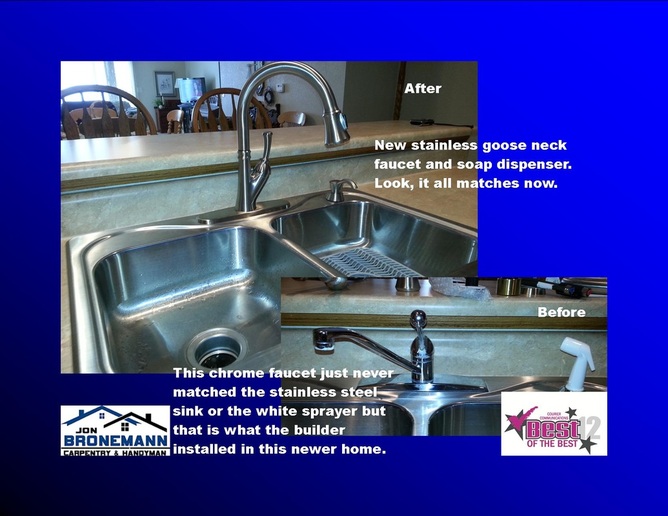 Even newer homes have things to replace. This existing CHROME faucet with WHITE sprayer on this existing stainless steel sink was a horrible combination. Sometimes that personal touch is needed and the right combinations and selections of materials made in the first place.

Deck Beam Support - Retrofit

Major drywall repairs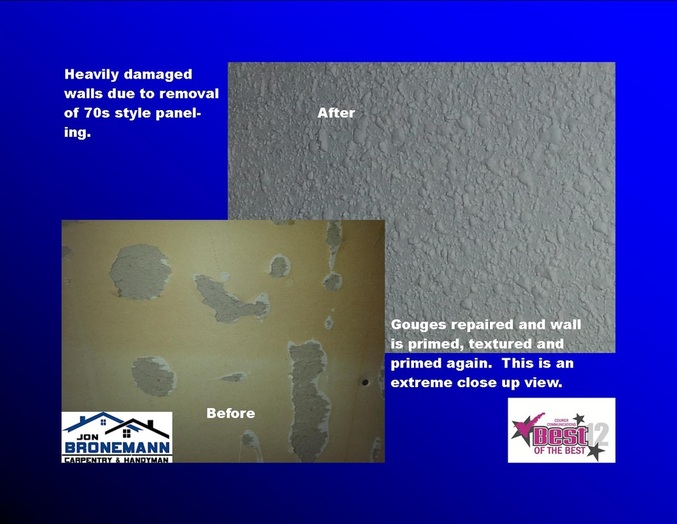 Minor Wall Patch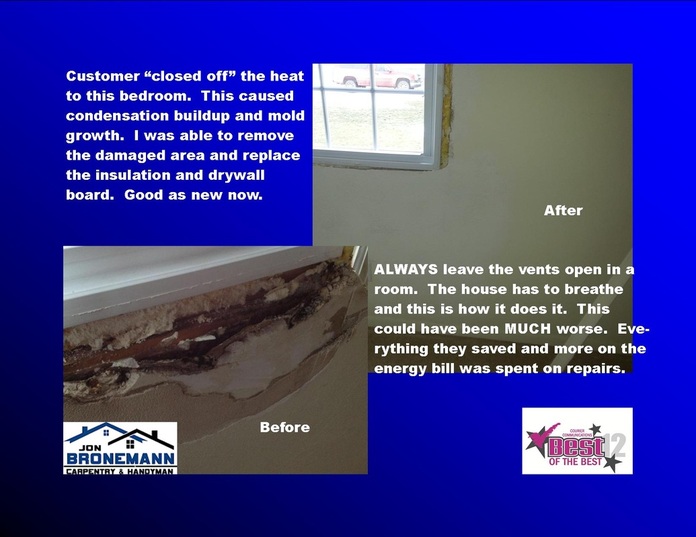 Storage Room Shelves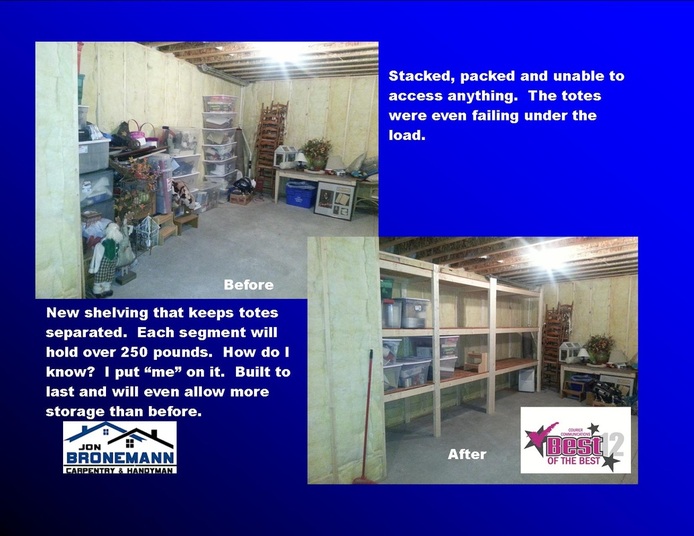 Wire shelving and popcorn ceiling repair.

The customer called me the next day and told me that she couldn't tell the difference from where the old texture was and the patch was. LOVES IT!


Seal and protect your patio with the a professional grade product.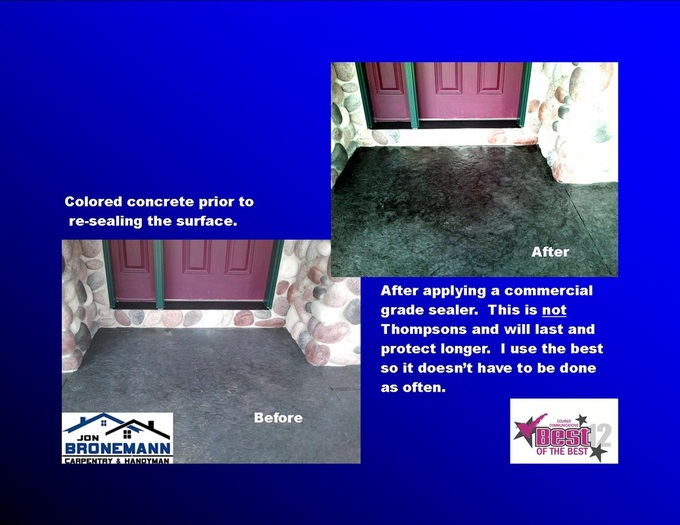 Notice the visible difference that applying a commercial grade product made to front porch. Not only does it bring out the deep rich color of the colored concrete it also filled any small cracks that the upcoming winter season will make bigger with the freeze and thaw cycle. These small cracks hold water, that will freeze and expand causing bigger cracks and slab failure. Because I used a commercial grade sealer the slab won't have to be sealed for a couple or three years. This saves in maintenance costs.

Gable vent repair with custom arch trim.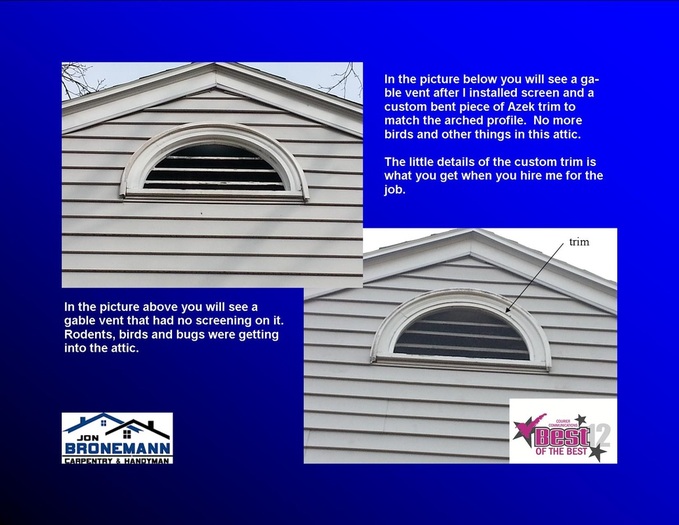 No more birds, bats and bugs in the attic. Sometimes it is the little repairs that give the biggest relief to a customer.

See what one customer had to say about the new Pella replacement windows that I installed for her. What seemed like a simple replacement job to me really helped make a difference in her everyday life.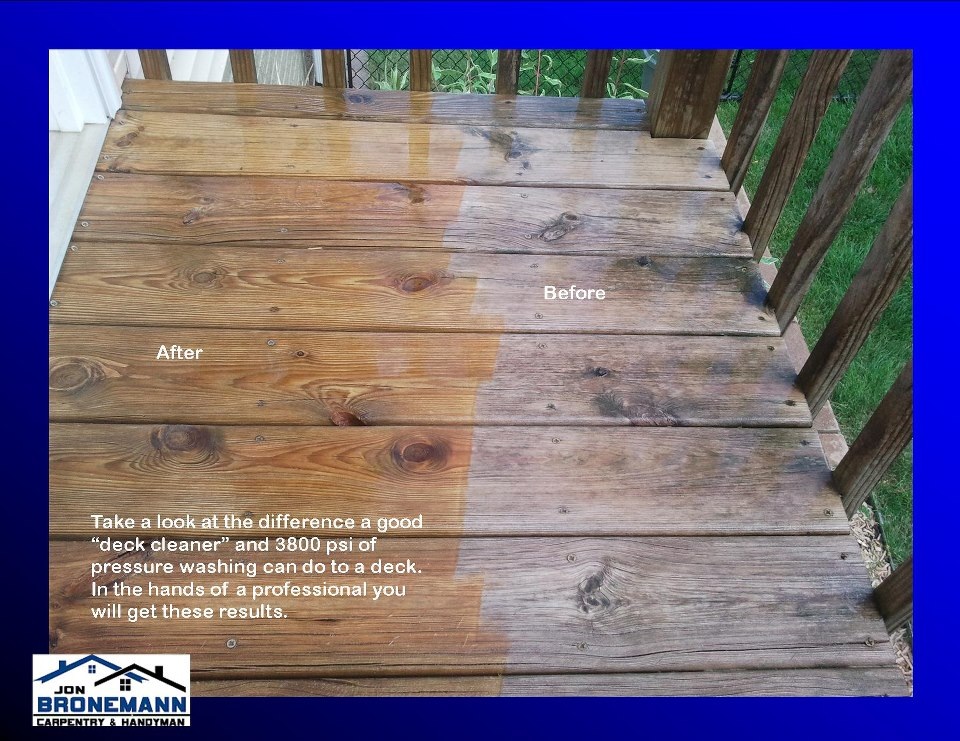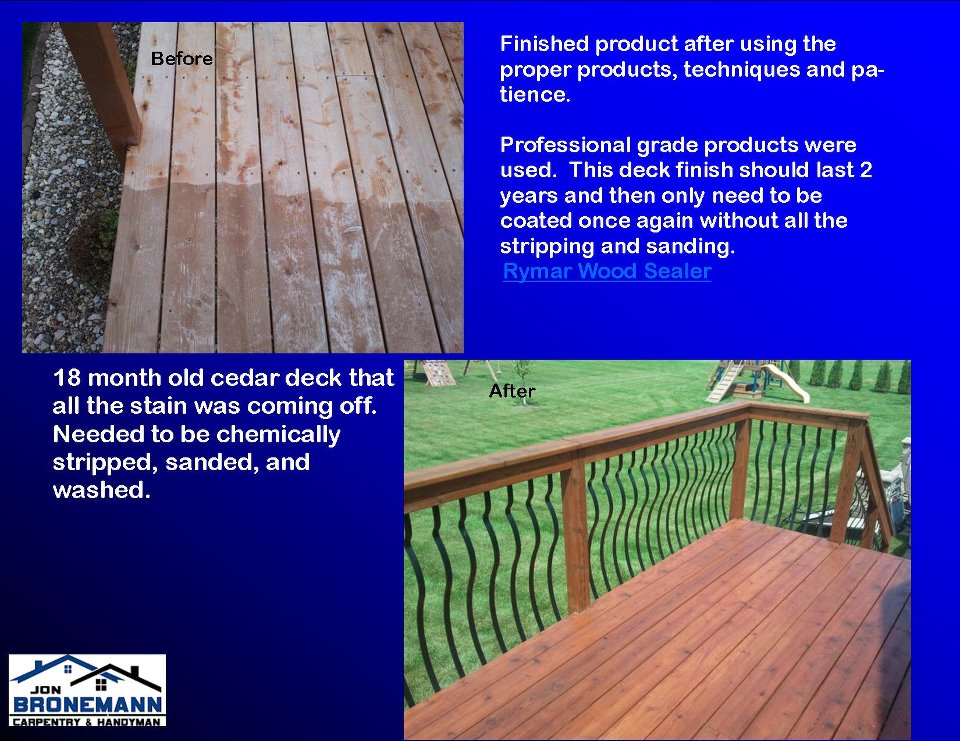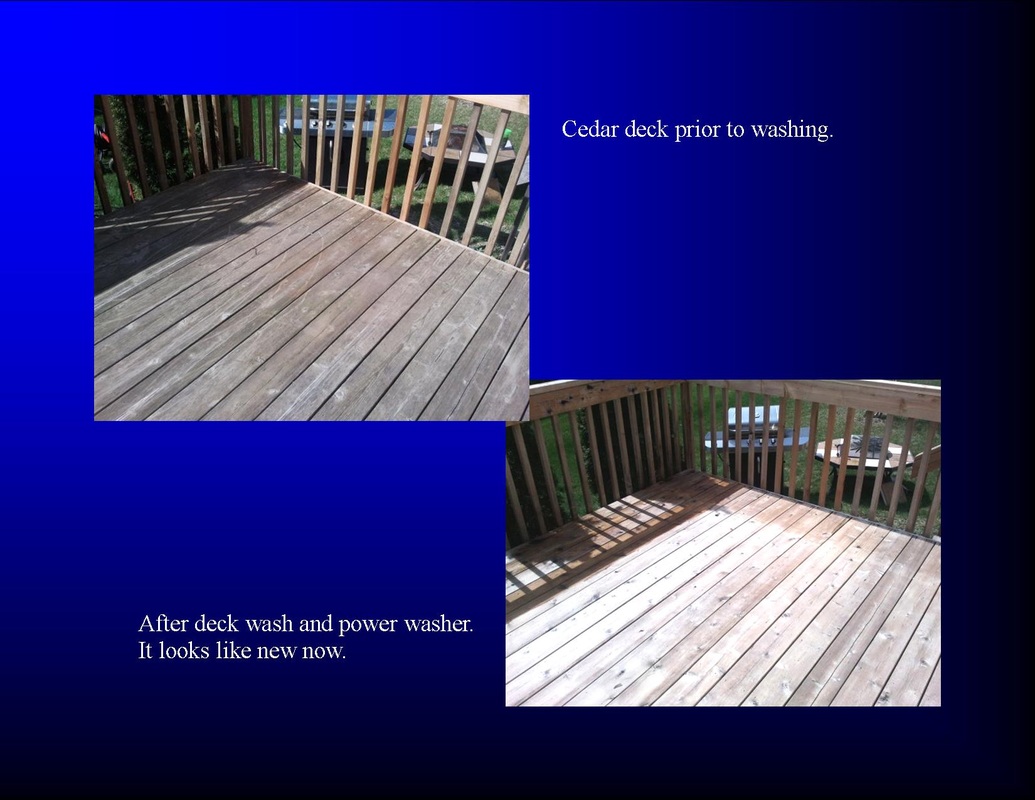 ---