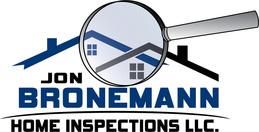 PREPARING FOR THE INSPECTION
---
Preparing for your Certified Professional Home Inspection: Please read through this list and complete the following items to have the most thorough inspection possible. - Thank you! Buyers and Agents should transmit this information to the Seller so that the inspection goes smoothly.
All utilities are turned on and available. All pilot lights including fireplaces should be lit.
All disclosure statements should be available to the inspector for review.
The attic access is readily available and clear of all clothing or stored materials. I need to be able to access to attic hatch, open the folding stairs and or set up a ladder to access the attic. (Entering the attic area is essential for a comprehensive inspection.)
Crawl space entrances are unlocked, unsecured and available for entrance.
(access under the structure is essential for a comprehensive inspection.)
Water heaters are accessible and operating. (Many appliances require hot water for their operation.)
Sinks are clear of dishes.
Showers and bathtubs are clear of personal items.
Heating/Air Conditioning units are accessible and operating.
Remotes for ceiling fans, garage door openers, fireplaces, etc should be set out on the kitchen counter for testing their respective devices.
Light bulbs that are missing or known to be burned out should be replaced prior to the inspection.
Built in appliances are free of stored items and are operating.
Thermostats and filters should be accessible.
Electrical panels are easily accessible for cover removal and not locked or blocked. (Exterior boxes are sometimes locked and access is required. Interior panels are painted at times and removing the cover may damage the wall. Access to the interior of the panel is essential.)
All areas are accessible and not locked. (All rooms, closets and storage areas should be unlocked to ensure access by the inspector.)
Security systems should be off.
Pets should be secured in cages or removed from the property. (The inspector requires access to all areas of the property. Inspector is not responsible for pets that may escape through an open door or window.) The exterior of the property will be inspected as well and will need to be pet free.
Receipts for recent repairs or improvements should be made available for the inspector.
For your professional home inspection by a certified, experienced, and insured home inspector in Cedar Falls, Waterloo, Waverly, Shell Rock, Janesville, Finchford, New Hartford, Clarksville, Parkersburg, Aplington, Kesley, Stout, Fern, Sinclair, Dike, Wellsburg, Holland, Grundy Center,Reinbeck, Dinsdale, Morrison, Zaneta, Voorhies, Gladbrook, Traer, Buckingham, Dysart, Hudson, La Porte City, Garrison, Vinton, Mt Auburn, Brandon, Shady Grove, Urbana, Rowley, Independence, Jesup, Evansdale, Elk Run Heights, Dunkerton, Klinger, Oran, Fairbank, Hazelton, Oelwein, Tripoli, Plainfield, Buck Creek, Westgate, Frederika, Sumner, Iowa or Black Hawk, Bremer, Butler, Buchanan, Grundy, Tama, Benton counties call Jon Bronemann Home Inspections, LLC at 319-239-5880