Acoustic tile ceiling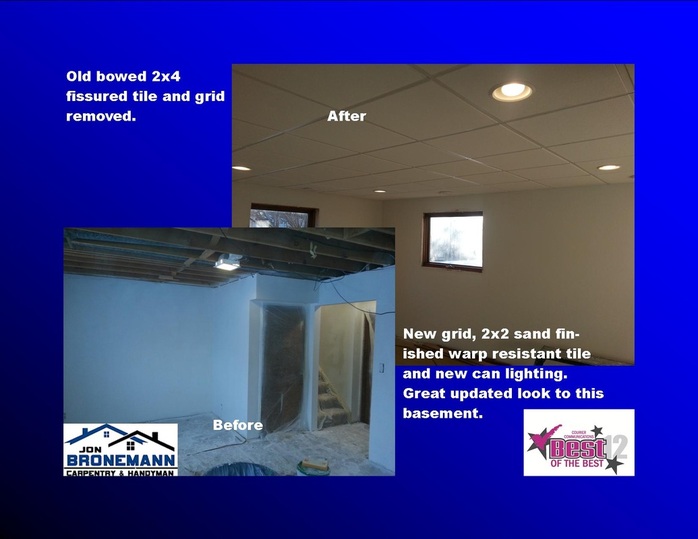 Crown molding and paint update a first floor.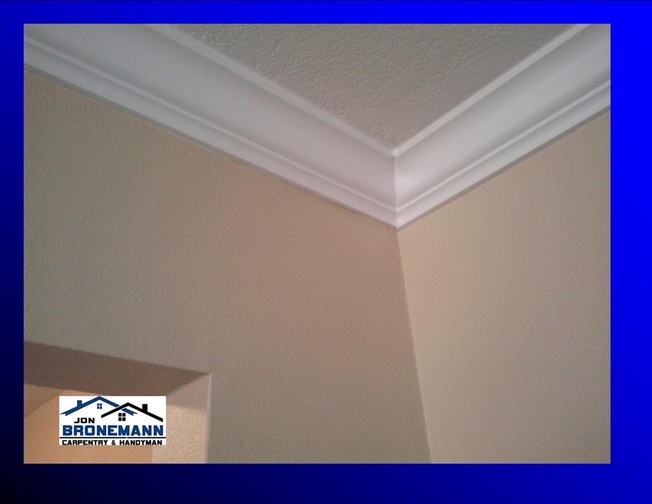 This home had the popcorn ceiling removed in the living room, hallway and dining room. We had to remove it because it contained asbestos. Due to state law only licensed professionals can "abate" asbestos containing materials or the homeowner themselves. This homeowner did his homework, did it the right way and also passed the certified air clearance test. I required the air clearance for everyone's safety prior to starting work on the remodel.
A new drywall ceiling, knockdown texture, and paint were installed. The "crowning" touch was the new crown molding.
This homeowner will have me back next spring for a total kitchen remodel and new sliding patio door.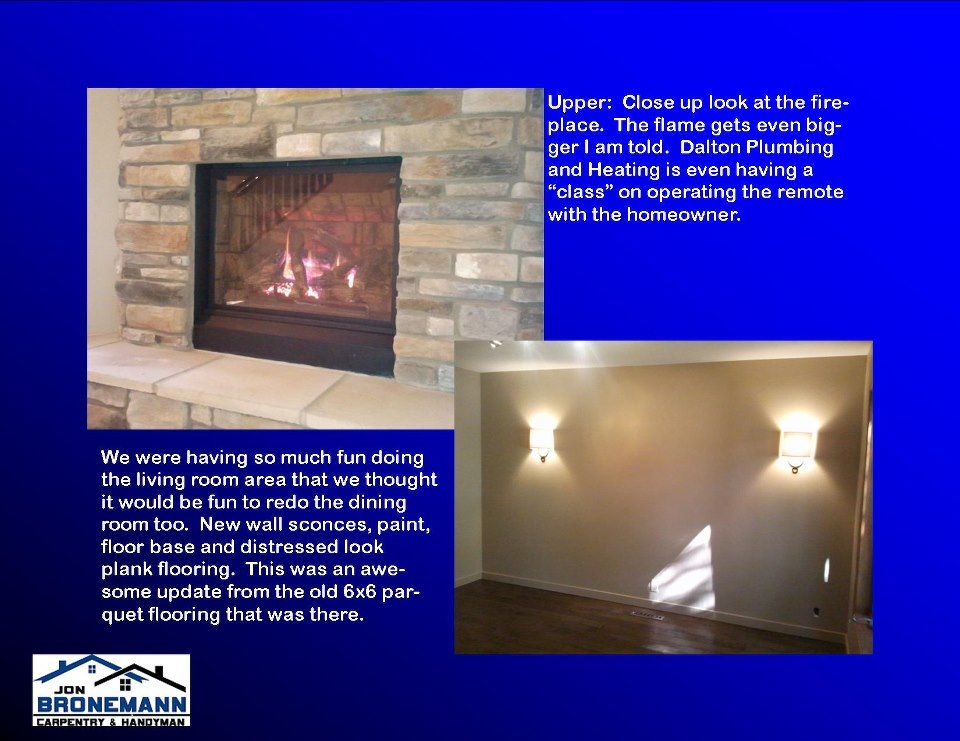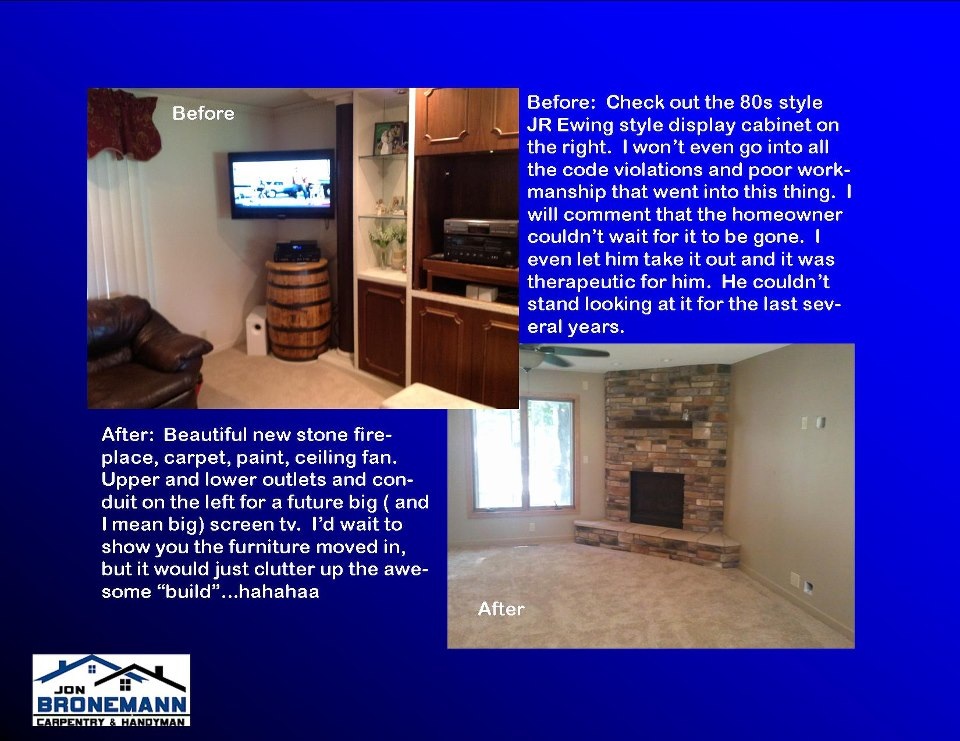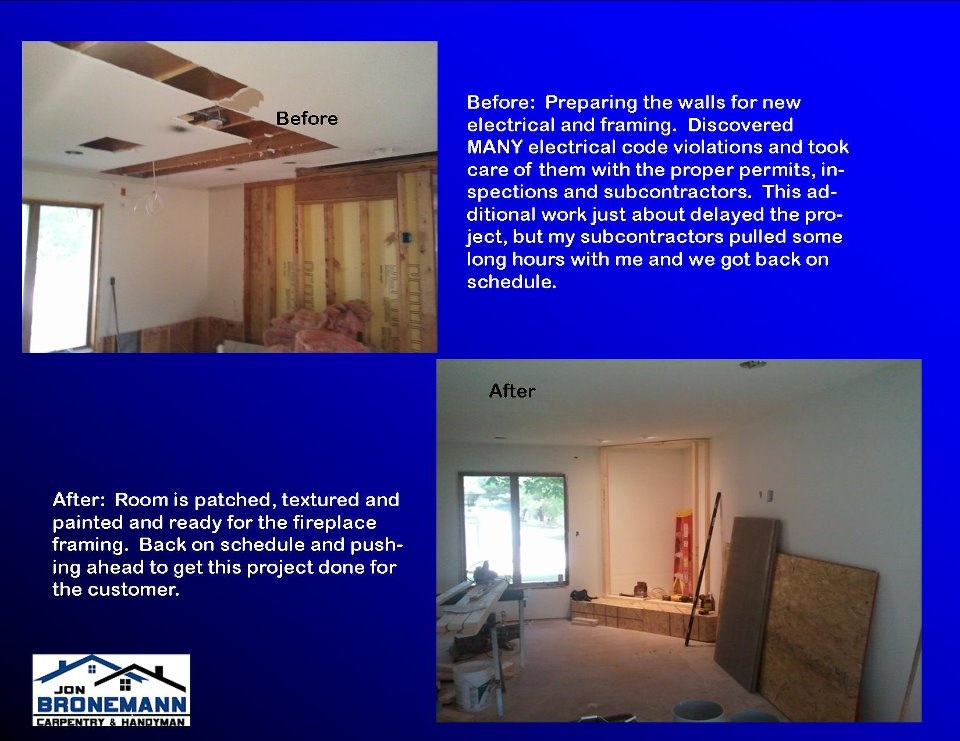 Examples of my work: Double click on the photo to see a larger version with a caption explaining the project.
---